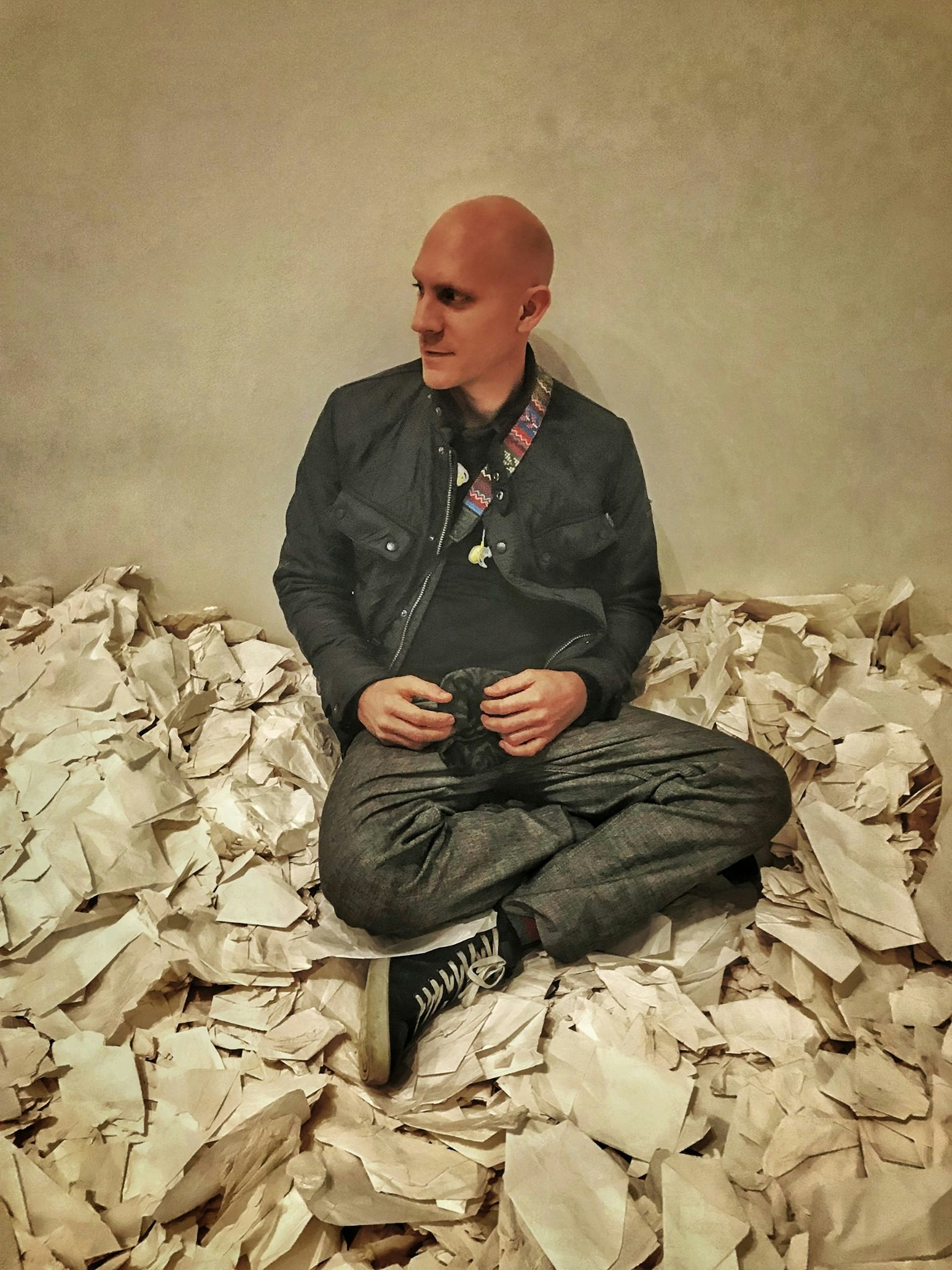 Artist and Artwork

Anson Holzer began his study of ink-work with calligraphy in Taipei in 1997, completed his BA degree in the Arts at the University of Pennsylvania in 2001, and his MA in Buddhist Studies in 2012 from the University of Kelaniya in Sri Lanka. His large works have been shown and sold throughout the United States and abroad. Since 2006, he has sold over 325 large canvas works.
Holzer's work is often associated with the Color Field movement, Minimalist art and geometric abstraction. His palette is tightly controlled and exhibits a very precise use of color, contrasting monochromatic textural backgrounds against precise and often explosive foreground elements, which are strongly symbolic of themes that lie within mankind's common search for spiritual knowledge and truth. These works are designed to encourage an ambient environment. Acrylics, oils, and natural pigments are all used - all paintings are captioned with media used.

Artwork Quality
All works are created with archival-quality media, and are UV-protected – guaranteed to last. All canvases are fully signed, labeled and dated. All canvases are gallery-wrapped (1.5 inch or wider, sans visible staples: no immediate need for framing). All buyer information is secured with permission for record of providence.